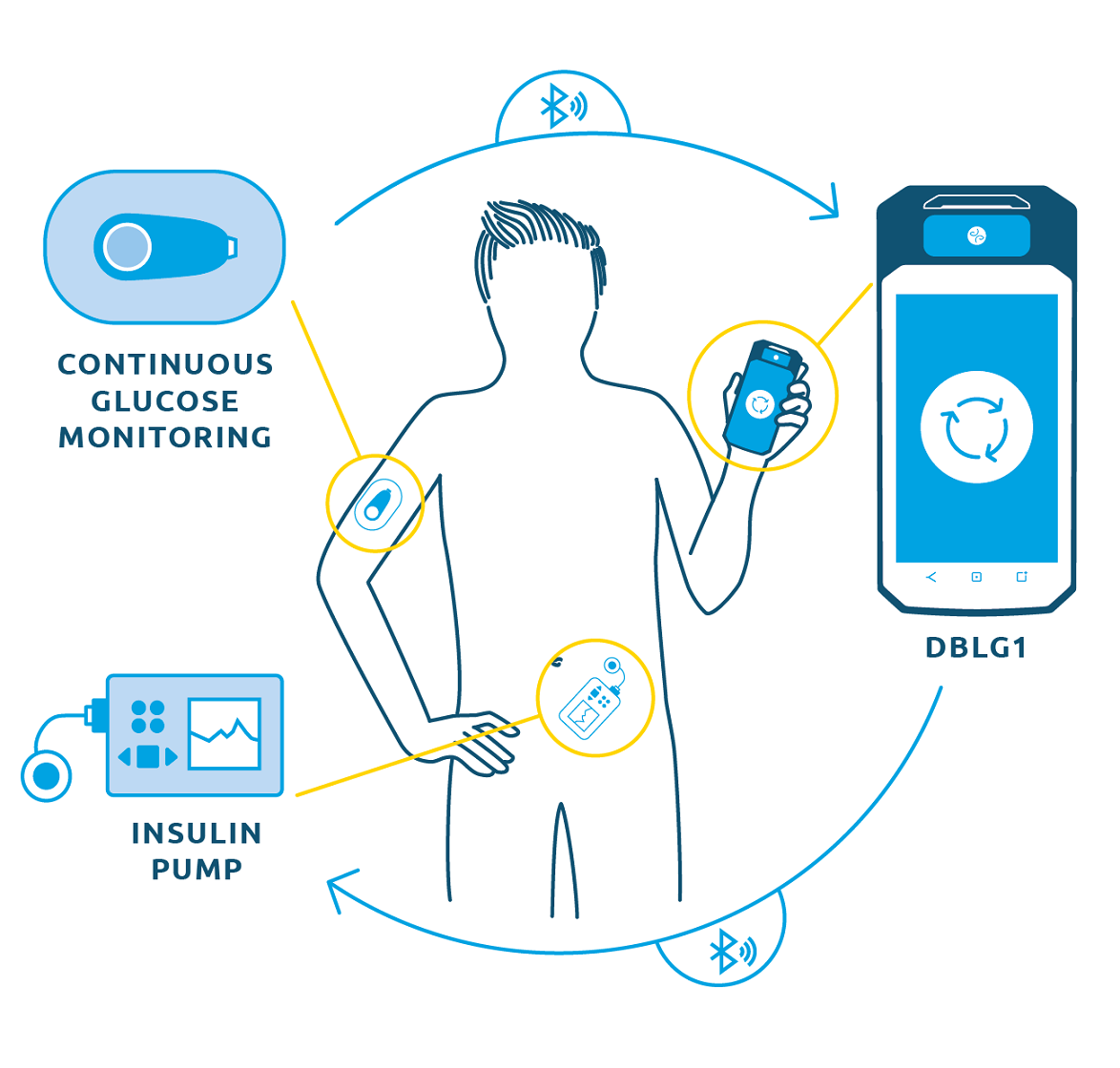 DBLG1 - a Diabeloop-developed self-learning algorithm hosted in a dedicated handset is connected to a Continuous Glucose Monitoring (CGM) and an insulin pump.
Every 5 minutes, a glucose measurement is transmitted via Bluetooth® technology to DBLG1.
DBLG1 artificial intelligence analyzes the data in real time, while considering the patient's physiology, history and data entries (meals or exercise) to determine the correct dose of insulin to administer. functioning as a hybrid closed-loop system.

For a presentation of the DBLG1 System, click here.